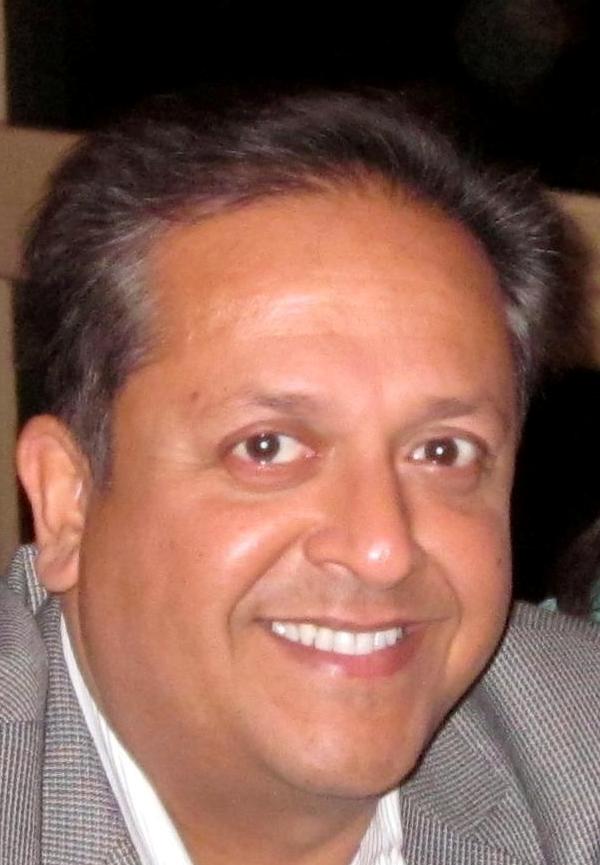 Zulfiqar Rashid, originally from Pakistan, has been living in Southern California for the last twenty-five years, during which time he has traveled extensively around the United States, as well as in Europe, Asia and South America.  He currently resides in Poway, CA, with his wife and three children.
Zulfiqar's creativity manifested itself from his early years, when he started to draw and paint at the age of seven at a level far advanced for his years.  He continued to polish his artistic and writing skills through his junior and high school prior to coming to the US in 1982 for his advanced studies.
While living in California he has had numerous exhibitions in San Diego and Del Mar, featuring his varied styles and use of multiple media.  His artistic expression comes in forms of beautiful and innovatively designed calligraphies, portraits that capture the essence of his subjects, and abstract works representing complex and wide-ranging human emotions.
In addition, Zulfiqar has been a regular contributor to local newspapers.  He wrote many articles on varied subjects such as travel, culture and major figures in the Pakistani artistic and cultural arena, such as Nusrat Fateh Ali Khan.
Zulfiqar and his artwork have been covered in the media, including a full-page news article in the San Diego Union Tribune, the North County Times and network television.  His commissioned works include a mural for the San Diego Port Authority 'I Madonnari' festival, banner and pamphlet designs for the annual convention of the INDUS organization, and for private collections throughout the United States.